In the field of bulldozers around the world, hydrostatic transmission products have gradually become a new technological development direction due to their advantages of continuously variable transmission, smooth transmission, compact structure, and easy control, and the "full hydraulic pressure" is unstoppable.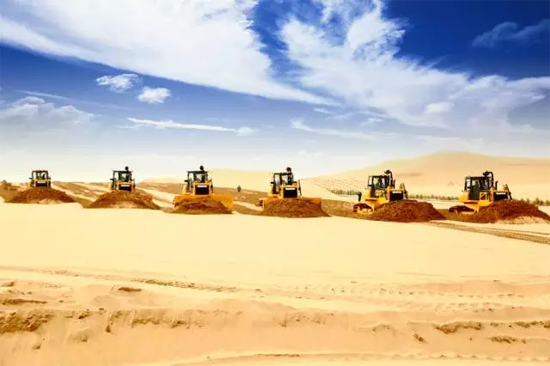 Working conditions Almighty King: Shantui DH17 hydraulic bulldozer
Shantui DH17 full-hydraulic bulldozer is a star product born at the historic moment. It inherits the quality of the artisan's work for nearly 40 years. The power of the same equipment, stable and reliable performance, has led the development direction of domestic hydraulic bulldozers.
Since its launch in 2014, the DH17 bulldozer has won the recognition and favor of global users for its features of high efficiency, energy saving, comfort and flexibility.
Today Xiaobian made everyone use Amway once again this easy-to-use device:
Low fuel consumption and high work efficiency
Static pressure drive, self-adaptive load, with load steering, in-place steering, high efficiency and fuel saving; Shantui's unique intelligent matching patented technology improves overall efficiency by 16%.
Operation is labor-saving, flexible and accurate
The electronic control of the walking system and the hydraulic pilot control of the working device make the operation flexible and portable, and the precise control is achieved with a small operating force. The manual command electronic control system and the single-handle walking maneuver make the operation flexible and comfortable.
Driving environment, comfort and comfort
Ergonomic cab, 10% increase in space, open vision; integrated sealing and shock absorption system, adjustable angle seats, integrated single pedals, complete vehicle safety channel system, ensuring the driver's long-time operation Comfort and safety.
Easy to maintain, save time and effort
Fault diagnosis, vehicle safety control system, can realize automatic detection, diagnosis and alarm of vehicle faults; modular design, static pressure transmission structure is compact, small size, light weight, easy to maintain.
Condition adapts widely
Whether it is a high-temperature sandstorm in the Gobi Desert, or a soft, soft soil, or earthwork in a narrow space, Shantui DH17 hydraulic bulldozer can easily handle; the standard half-U shovel has strong operation ability and can be equipped with a three-tooth ripper. Traction rack to meet a variety of operational needs.
The Gold Cup Silver Cup is not as good as the user's word of mouth and it is well-received by users everywhere.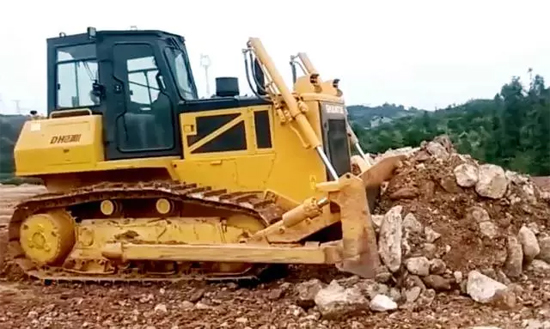 Hubei Yichang Expressway Construction
Hubei Yichang Expressway Construction User: " Easy to deal with gravel conditions, work hard, and easy to live. "

Hunan Changsha Logistics Park Construction
Hunan Changsha Logistics Park construction user: "The vision is good, noise is small after the cab closes, foot space is large, and long-term operation is not tired. "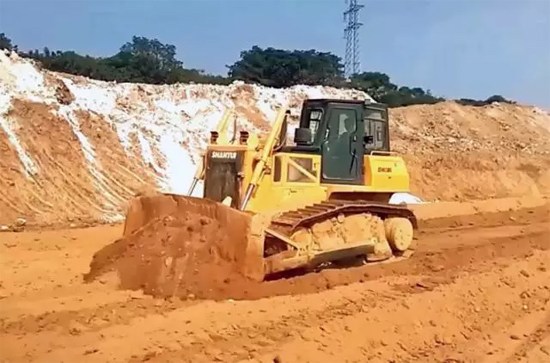 Nanjing Road Construction in Jiangsu
Jiangsu Nanjing Road Construction User: " Collecting soil and moving earth fast. "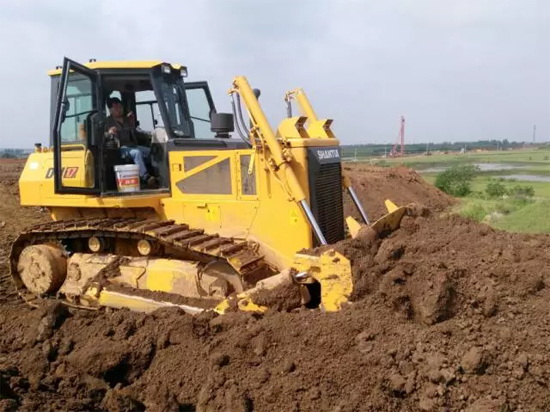 Hubei Liyang Construction
Hubei Liyang users: " Handle operation is simple, effortless, and the walking direction is very flexible. "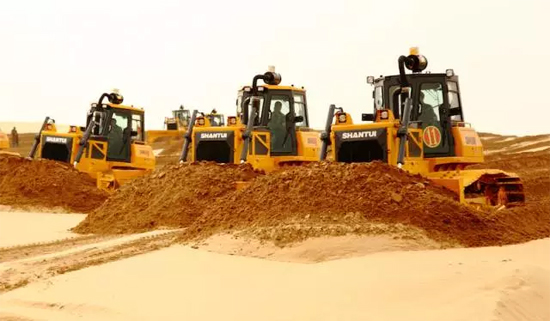 Inner Mongolia Kubuqi Desert Construction
Users in the Kubuqi Desert in Inner Mongolia: " My DH17 is a good helper for desert management and photovoltaic project construction. It is highly efficient and reliable. "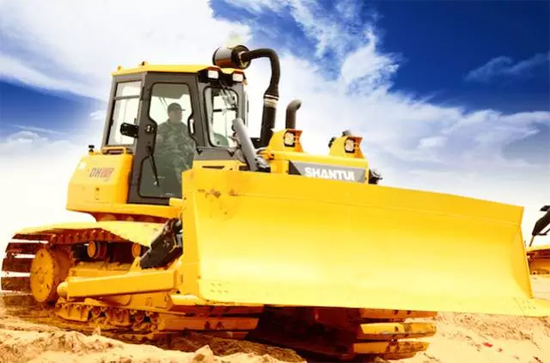 DH17 Hydraulic Bulldozer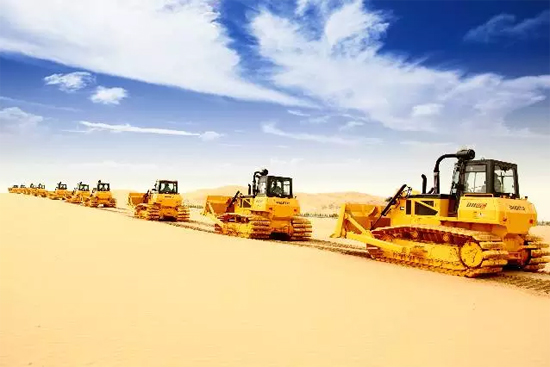 Construction Site
The DH17 full hydraulic bulldozer fully meets the user's requirements for the service life and working efficiency of the equipment under harsh working conditions. Together with the high quality and accurate services provided by Shantui, it has become a must-have equipment for construction projects. (This article comes from Shantui)
Related News: Shantui Bulldozer Machinery